T-shirt 756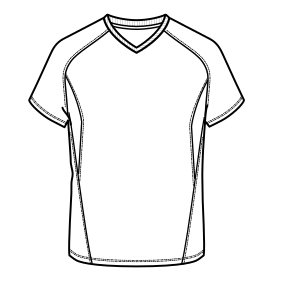 REF: 203033
Available formats
DXF CAD / Optitex
Formats for CAD / Optitex professionals.
Profesional Printer/Plotter PDF

For printers and plotters professionals. br> Print on one page.
A4 Size Printer PDF

For home printers. br> Puzzle mosaic multiple pages printing.
T-shirt 756
Chest: 2XS-102cm; XS-106cm; S-110cm; M-114cm; L-118cm; XL-122cm; 2XL-126cm; 3XL-130cm.
Lenght: 2XS-71.5cm; XS-73cm; S-74.5cm; M-76cm; L-77.5cm; XL-79cm; 2XL-80.5cm; 3XL-82cm.
Choose the type of format in which you want to receive patterns. br> Once we receive the order, we will email you the formats that best suit your needs.