Cycling Jerseys 7387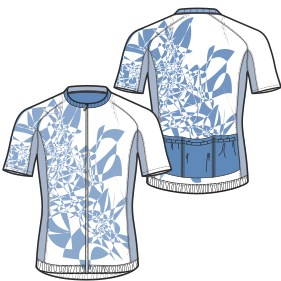 REF: 203130
Available formats
DXF CAD / Optitex
Formats for CAD / Optitex professionals.
Profesional Printer/Plotter PDF

For printers and plotters professionals. br> Print on one page.
A4 Size Printer PDF

For home printers. br> Puzzle mosaic multiple pages printing.
Cycling Jerseys 7387
Cycling Jersey en Mesh fabric. Chest: S-97cm; M-101cm; L-105cm; XL-109cm; 2XL-113cm; 3XL-117cm. Front length: S-63cm; M-64cm; -65.5cm; XL-67cm; 2XL-68.5cm; 3XL-70cm. Largo atras: S-68cm; M-69cm; L-70.5cm; XL-72cm; 2XL-73.5cm; 3XL-75cm
Choose the type of format in which you want to receive patterns. br> Once we receive the order, we will email you the formats that best suit your needs.